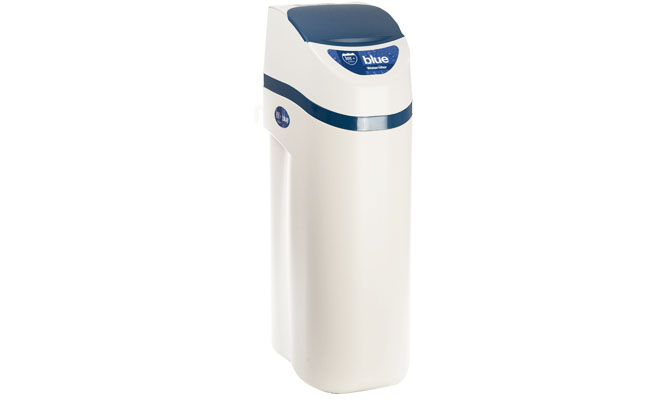 Denver Plus Blue is one of the best-selling water softeners on the market.
market. Its reliable technology (piston valve) and robustness make it highly resistant over time. It very resistant to the passage of time. The easy and intuitive programming
you can choose between volumetric, chronometric or mixed mode. It is perfect for today's homes. By-pass override as standard, mixer and safety buoy that guarantees a safe and comfortable operation. safe and comfortable operation.
New generation low consumption water softener with an attractive cabinet with sliding salt cover and integrated programmer. It incorporates a volumetric valve for easy programming. The unit consists of a GRP bottle with upper and lower distributors and a polyethylene cabinet.
Denver 180 valve, electronic programmer, delayed regeneration. Integrated hardness mixer. Connection 3/4″, 1″ (depending on model). Safety buoy included in the cabinet. Isolation by-pass included in the water softener. Isolation by-pass included in the unit. Residual hardness mixer integrated in the head. Connection by means of locking clips, reliable and fast.
Cleaning
Denver Plus Blue helps you to keep your home clean. As the water is limescale-free, toilets, taps, screens, showers… are always shiny and as good as new.
Energy saving
It will increase the performance of hot water and heating equipment, keeping your household appliances as the first day.
Economic savings
You will reduce by 50% the costs of cleaning products and especially anti-limescale products. As it does not contain limescale, decalcified water does not bleach clothes, helping to maintain the intensity of the colour of your garments, their softness and protecting them against the passage of time.
Dimensions (alto x ancho x fondo): 775 mm x 240 mm x 480 mm
Resin Volume (l): 12
Working Flow (m³/h): 0,5
Maximum Flow (m³/h): 0,7
Maximum hadrness: 60º HF
Operating voltage: 220 – 12VAC / 50Hz.
Working temperature: de 4ºC a 35ºC