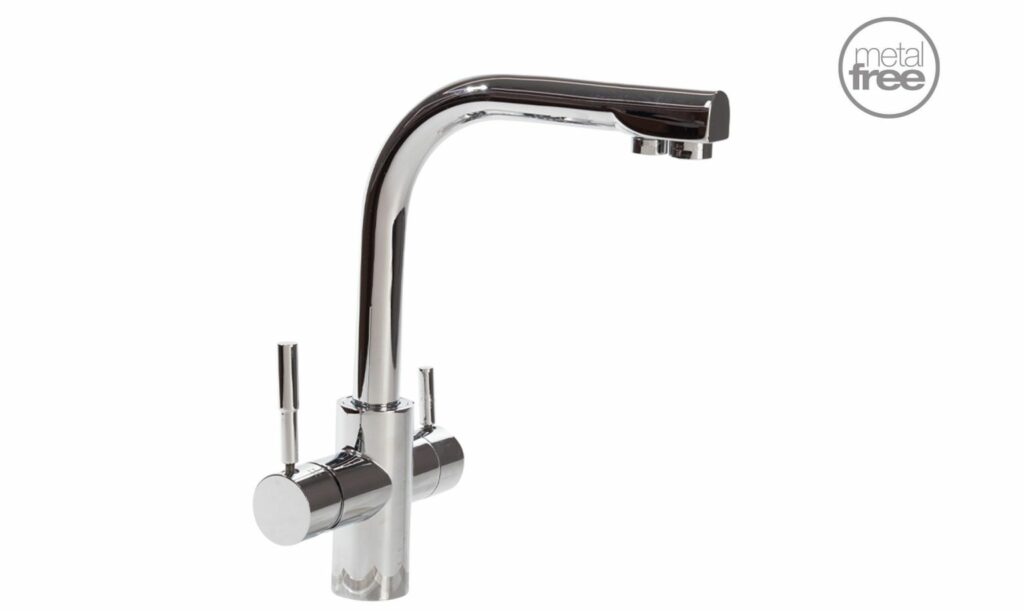 Careful design and rounded lines. Lightweight and ergonomic. Polished stainless steel finishing. Made of stainless steel.
We design our faucets taking care about minimum detail.
No matter about your kitchen we have the tap that fits your needs with any finish you like.
Only you choose the water you want to drink. Durable and resistant faucets. Manufactured with the best materials and very easy to install.
We have the latest innovations to offer you the best in water treatment. Our Metal Free® technology allows you to enjoy high quality water, without flavors, without odors and without residues. The range of Metalfree taps is the best solution for your kitchen. Its unique on the market, state-of-the-art technology has been developed by our R+D department and is ideal to prevent the migration of heavy metals into water.
Dimensions (Height): 320 mm
Tube connection: 3/8"