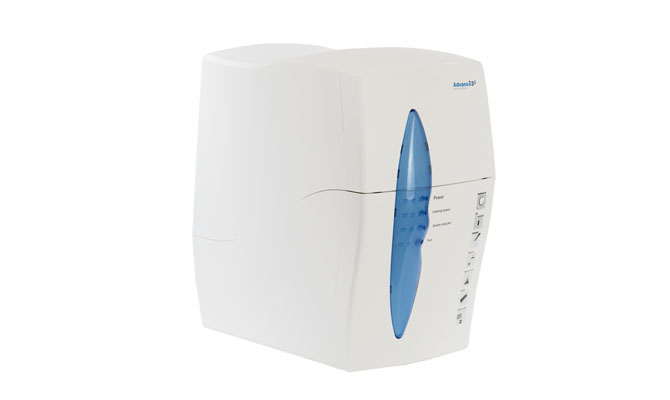 RO Advance is the result of hard work and years of experience in manufacturing reverse osmosis equipment for domestic use. The best design, the best materials and the best configuration of elements make this machine one of the most modern in the market.
Dimensions: 430 mm x 250 mm x 400 mm
Weight: 16 kg.
Flow: 0,15 LPM
Inlet TDS (max.) : 2000 ppm
Temperature (max. – min.): 40ºC/ 2ºC
Membrane: 600 GPD
Inlet Pressure: 1 / 2,5 bars 100 – 250/ 600kPa
Faucet: Minirobin 1 way
Pump: Booster
Power Supply: 24Vdc. 28W
External adapter: 110 – 240V. 50/60Hz 24 W.
Sediments filter GS Greenfilter (Ref: 291803)
2 Coal Pre-filter GAC GS Greenfilter (Ref: 291902)
Remineralitzer post-filter GS Greenfilter (Ref: 291920)
Membrane CS Greenfilter (Ref: 767201)
Recomax membrane (Ref: 292718)