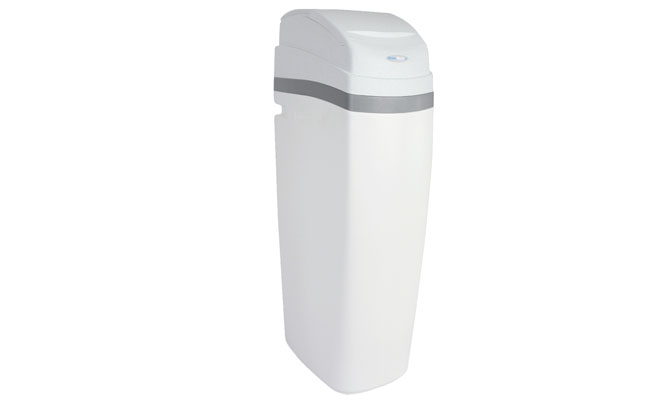 High efficiency water softener with elegant design.
Cabinet provided with sliding covers for the brine tank and display.
This system is composed of a GRP vessel with top and bottom distributors and polyethylene cabinet. Watermark softeners are commanded by an automatic valve with a new generation controller with multilingual display and visual interface.
High efficiency regenerations to reduce salt and water consumption.
The new WaterMark UF series incorporates an interactive full color display screen from which you can access to all the options and features of the PCB by the easiest way.
WaterMark UF helps you to save money. It reduce by 50% expenditure on beauty and cleaning products. With regard to energy savings increase the performance of equipment of hot water and heating, keeping your appliances as new as the first day.
Dimensions (length x width x depth): 1170 mm x 360 mm x 550 mm
Resin Volume (l): 30
Working Flow (m³/h): 2,4
Maximum Flow (m³/h): 2,7
Minimum inlet flow (m³/h): 0,4
Salt storage capacity: 75 kg
Connections: ¾" rosca M
Working pressure: 2,5 kg/cm² – 8,6 kg/cm²
Operating voltage: 220V-12Vac/50Hz.
Working temperature: de 4ºC a 35ºC
Water used per regeneration: 160 l